spark meaningful conversations
Authentic voices matter. Whether at a gala event, in a piece of media, during a training session, or over dinner with friends—the moments we remember are when someone spoke authentically.
Phonique Media helps clients ensure their authentic voice comes through. Providing audio content and events services in a variety of formats—podcasts, voice-overs, event MC/hosting, workshops—their vibrant team of communications professionals harness the spoken word to spark meaningful conversations.
Led by veteran Francophone broadcaster, event MC/host, IABC accredited business communications trainer, and Métis community leader Monique LaCoste, working with Phonique Media ensures your next event or communications product will endure in your audiences' minds while also resonating with their hearts.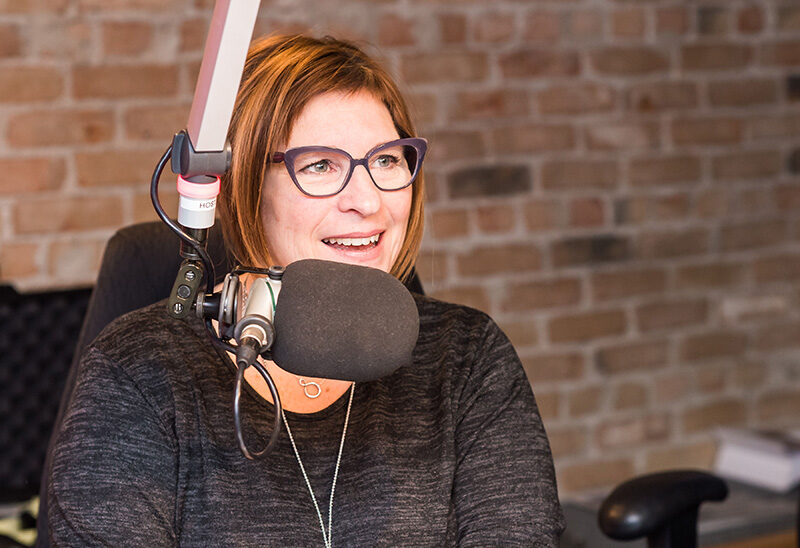 Audio
Whether bringing words to life as a host or producer, Phonique Media offers a full suite of audio products.
Whether a cultural, educational, or economic event, Monique always impresses, both professionally and personally. Her collaborative approach and warm tone help put the audience at ease and leave them captivated.
Mariette Mulaire
President and CEO,
World Trade Centre Winnipeg
"Monique's vibrant personality always came through as MC for our events. Her tremendous ability to fluently move from English to French was a vital asset for us."
Jeff Hnatiuk
President and CEO,
2017 Canada Summer Games
"As moderator for a virtual national conference Winnipeg sponsored, Monique led the session with enthusiasm, energy, and passion. Her effective timekeeping skills, confidence and professionalism allowed me to relax and enjoy quality time with our clients."
Grace Hicks
Business Development Manager,
Tourism Winnipeg
"Having a bilingual host for our national conference benefited our attendees AND me as the planner. Monique was a joy to work with. She was adaptable, made changes on the fly and kept our event on track and on time."
Rachel Westman
Conference Planner,
Community Futures National Conference